The changing dynamics of the workplace has led to new opportunities for growth in the child day care sector. With more people working from home and population growth in rural areas there is a massive increase in demand for nursery places in some of our more established market towns. This creates huge opportunity for nursery owners to build new childcare centres with over 40% of the population struggling to find day care for their children.
Starting a new business can be challenging and time-consuming. It doesn't matter if you are thinking of opening a new nursery as part of your already existing and successful nurseries or if you are just about to open your very first business, a new venture is always intimidating.
After you have created your business plan, you are ready to execute but when it comes to finding the perfect location, things might get confusing. At Newgrove, we are experts in helping day nursery clients find locations for successful new nurseries and with this blog post we aim to help you too.
In our effort to do this, we started a blog post series with research data around nurseries. Last month we released some ground-breaking new research which showed those areas of the United Kingdom with potentially high demand for new nursery places but relatively low supply.
Our data revealed the top 5 locations with the highest number of pre-school children competing for every nursery place:
Bridgend in South Wales with 2,400 pre-schoolers for every nursery location.

March in Cambridgeshire with 2,200 pre-schoolers for every nursery location.

Goole in East Yorkshire with 2,150 pre-schoolers for every nursery location.

Biggleswade in Bedfordshire with 2,075 pre-schoolers for every nursery place.

Abergavenny in Monmouthshire with 1,640 pre-schoolers for every nursery location.
Today we wanted to tell you about the new data that is available from Newgrove to nursery owners that will allow you to interrogate local markets in more detail.
How we produce these insights
To achieve this, we mapped every one of nearly 13,000 nurseries in the UK, we wanted to highlight details such as:
The number of childcare places,

The number of staff,

The opening hours,

The administering local authority.
Every single one of these points, can help you make more informed decisions based on the buyer persona that you are targeting and their needs.
The map below shows all nursery locations in the Nottingham area colour coded by the number of-childcare places they offer.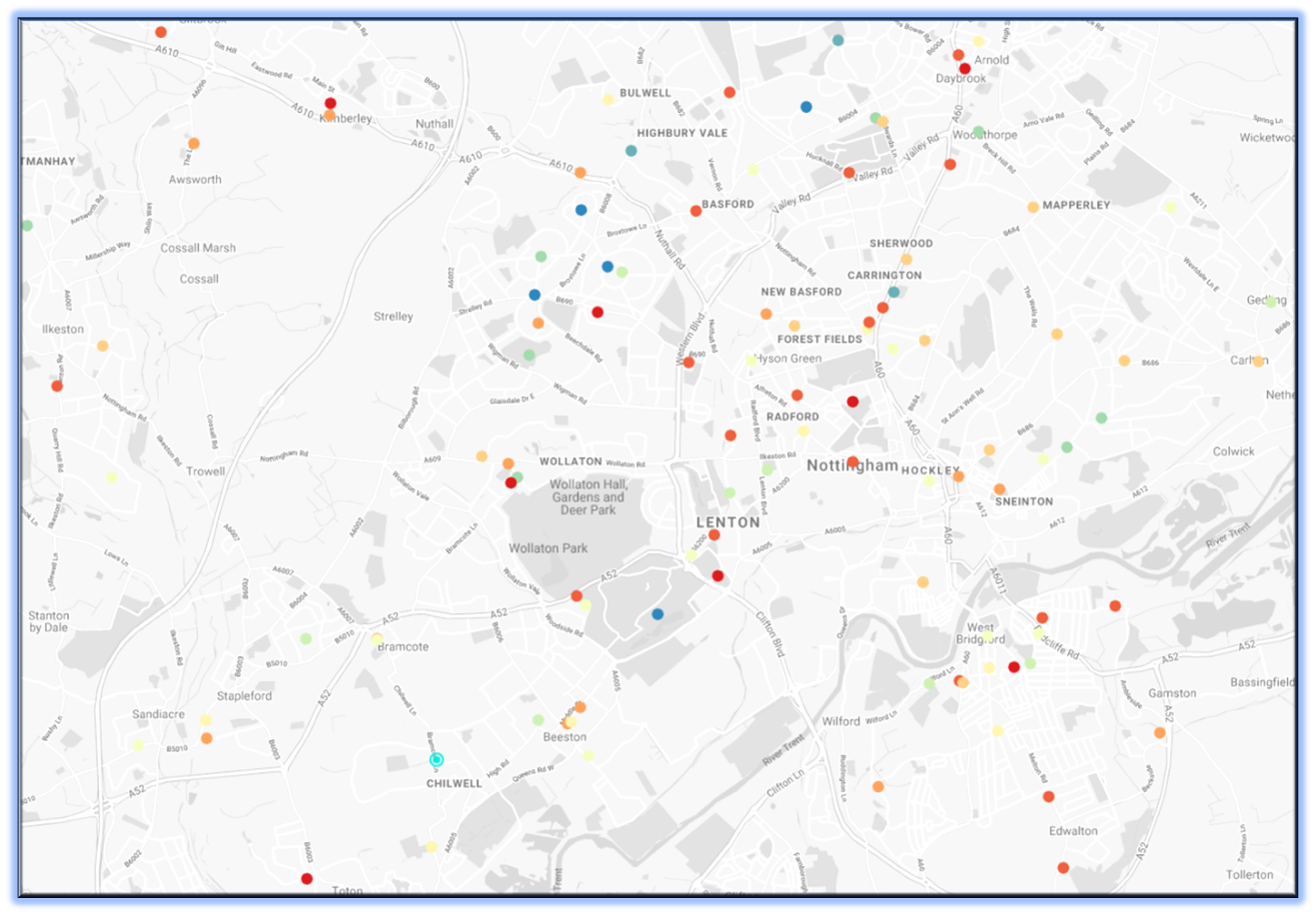 To enhance our research, we also utilised detailed data on the population of local school children. The goal here was to analyse these data alongside other indicators such as:
Population growth,

Affluence,

Working populations

Local employment levels.
Detecting the future demand for nurseries
In addition, we created layers at various geographies across the UK highlighting under and over supply of nursery places. At various geographical levels we can show the number of existing nursery places per pre-school age child showing where the potential future greatest demand will be. This can be useful to bullet proof your expansions strategy.
This produced highly valuable output where every one of nearly 13,000 locations across the UK was scored in terms of the level of potential demand we believe there is for nursery places. Areas of high demand are show in red in the image below. These are the places where you should open your new nursery.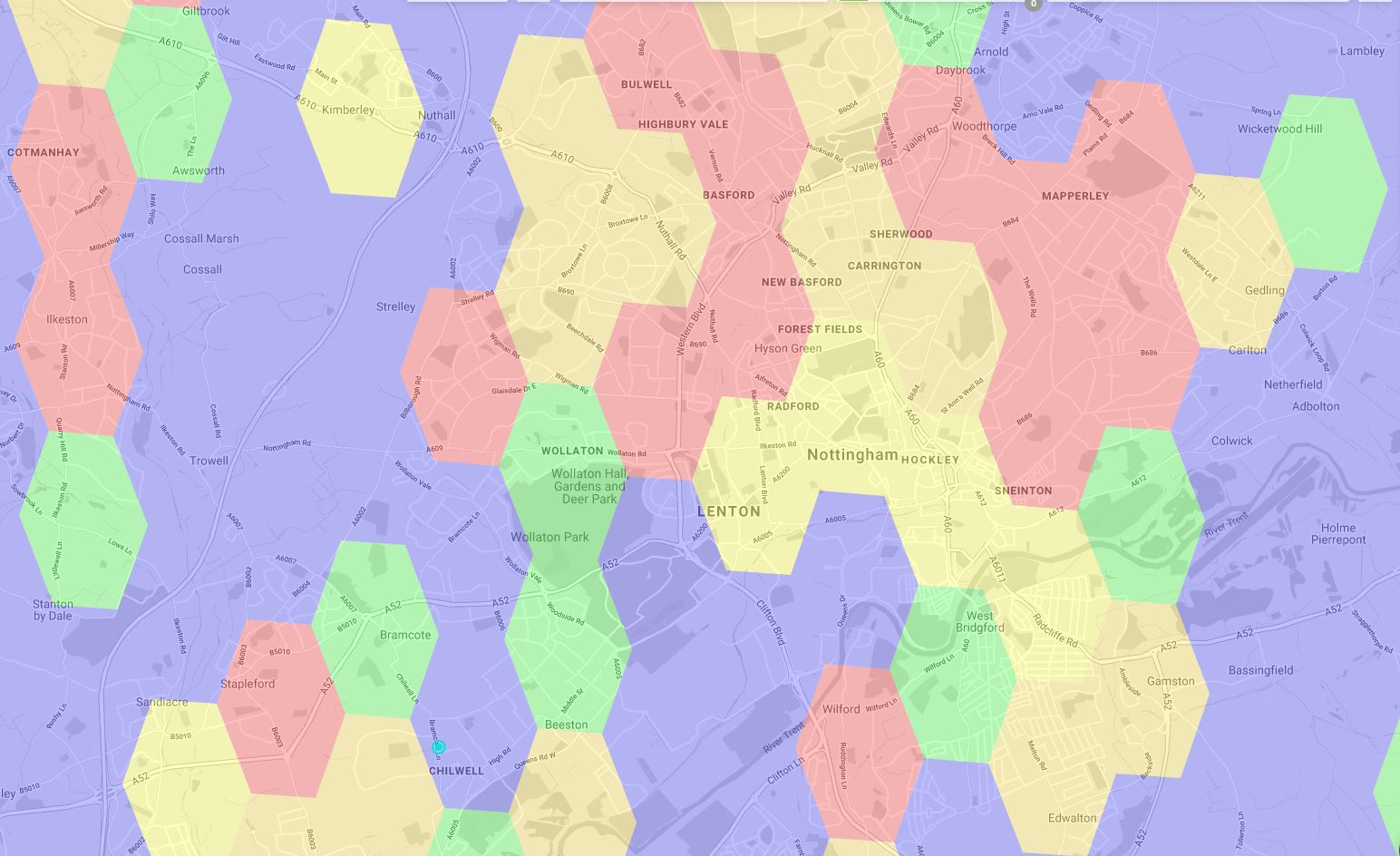 You can find this and more valuable data by adding different filters in Periscope, the advanced location intelligence platform that enables you to visualise multiple datasets alongside each other to draw actionable conclusions.
If you are ready to make the next step towards building a stronger property investment strategy and you are interested in Periscope, just get in touch. Our team of experts is always happy to walk you through everything with a free demo.