Whether it's sitting in the beer garden in the sun, enjoying a family Sunday lunch, or meeting up with friends in your local establishment, pubs are a British institution.
The humble pub name is believed to have come from Roman times when a taberna owner would hang vine leaves outside their premises to signify they were open for trading.
However, it was thought when the Romans invaded Britain, public houses couldn't easily get their hands on vine leaves, so they hung bushes outside their establishments instead. Historians believe this inspired the first pub names, such as The Bush, The Hollybush and The Bull & Bush.
Yet, it wasn't until 1393 that King Richard II passed an act that made it mandatory for pubs to have a sign outside their premises. Now, there are hundreds of names for pubs from traditional ones like The White Swan in Coventry to more unique monikers such as The Blind Octopus in Brighton.
We know the importance that the local pub holds within communities. Because of their significance, we've incorporated Food Standards Agency (FSA) data into our location intelligence platform, so that we have access to the titles and locations of more than 53,000 pubs across the UK. We took some of the most popular pub titles to see if location plays a part in naming conventions.
The Red Lion is the king of pub names 
This is the most common pub name in the UK with the FSA data showing over 500 venues adopting the moniker. Online pub guide Pubs Galore also lists it as the number one title.
There's some contention as to how the name came to be. Some say it comes from John of Gaunt – a knight who founded the House of Lancaster and died in 1399 – as he had a red lion on his coat of arms. Others believe it came from King James VI of Scotland, who later became James I of England. It is reported when he arrived in London, the King ordered that the Scottish red lion emblem be placed on important public buildings including public houses.
The Red Lion may be the most popular pub name, but using our advanced location intelligence platform – Periscope®– we found you're more likely to find one in the East Midlands and West Midlands than anywhere else in the UK. A total of 15% are situated in the former and 13% in the latter.
In stark contrast, you won't find any Red Lions in Northern Ireland, according to our data from the FSA. Also, you'd be hard-pressed to find one in Scotland (despite its potential Scottish heritage) as it's home to only 1% of the UK's Red Lions, such as the one in Old Aberdeen.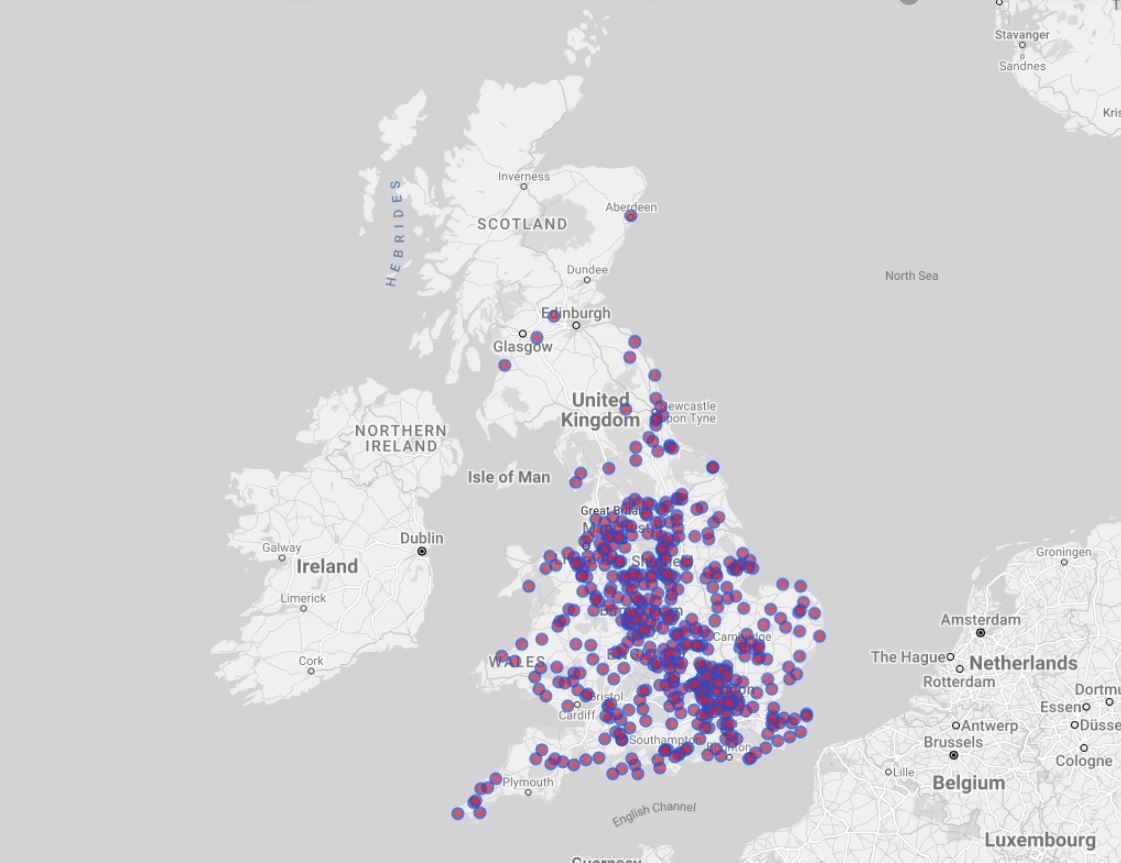 Anchor casts a wide net
The origins of pubs incorporating Anchor (another popular pub name) within their titles are perhaps more obvious and are most likely down to areas or pub owners having ties to the sea and waterways.
Crunching the numbers in Periscope®, 18% of pubs and bars using Anchor as a moniker are in the South East. Surprisingly, 11% are inland in the West Midlands.
As the South East is home to places like Brighton, Dover and Portsmouth, it may not come as a surprise that more pubs and bars in this area feature Anchor within their name. As for the West Midlands, it is known for its 520 miles of canals. In homage to the region's canal heritage, this may account for the Anchor's popularity.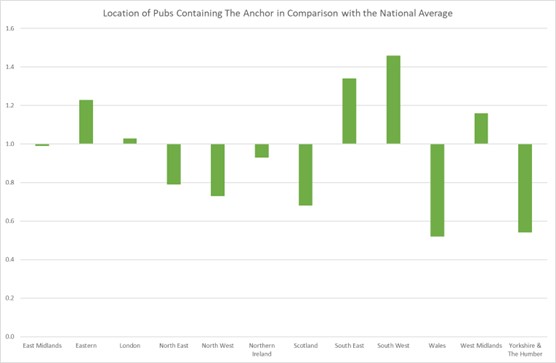 Harbour pubs and inns dock in coastal areas
Another water-inspired title. Looking at the locations with a Harbour pub or bar, there is a genuine tendency for them to be in coastal areas. From Folkestone to St Ives and Margate to Bridlington, you will find plenty of Harbour Inns in seaside locations.
However, not all of them are on the coast. You can find the Cold Harbour in Swindon and The Harbour Inn on the banks of the River Severn in Bewdley.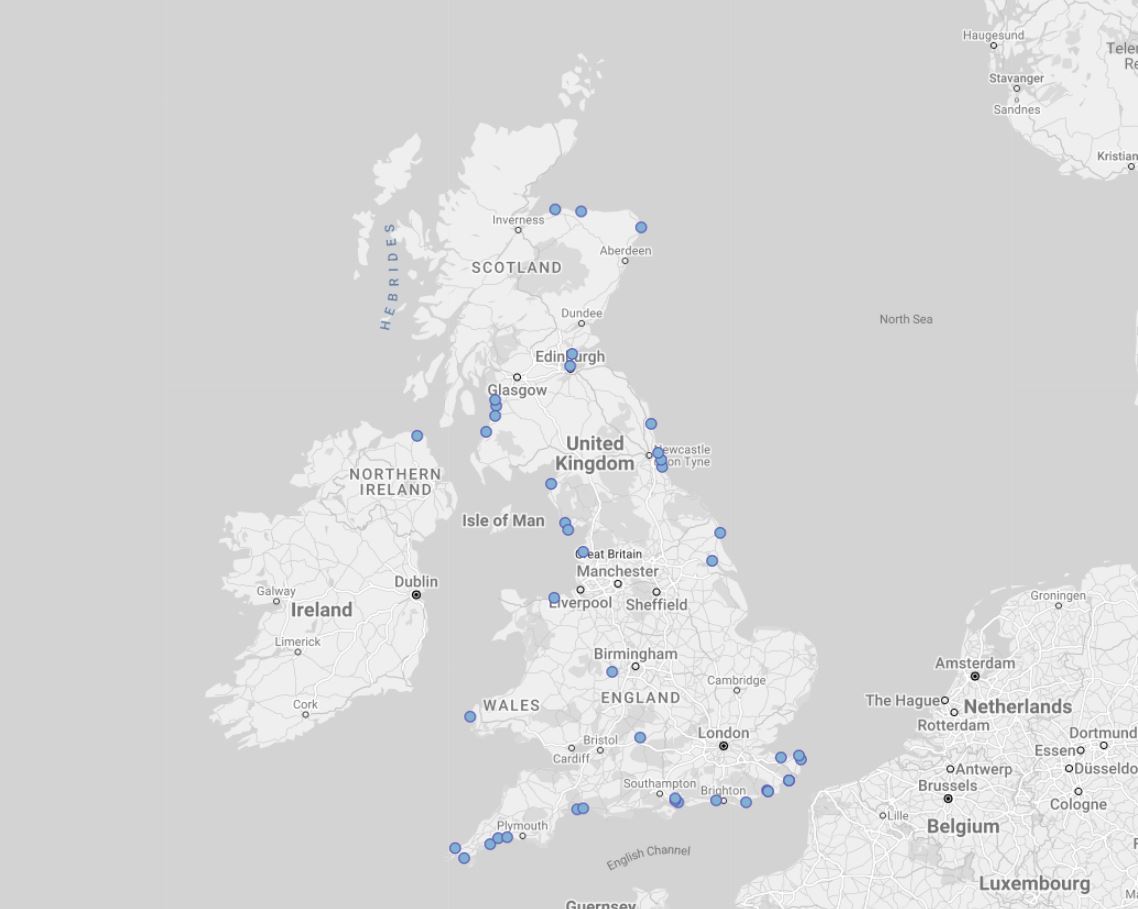 Railway makes tracks across the UK
The Railway is another pub handle that features in Pubs Galore's top 10, and our data shows it is common right across the UK. There is a Railway pub, inn, or bar in every region from the Railway Tavern in Ballymena in Northern Ireland to The Great Northern Railway Tavern in Hornsey, London.
The majority are in the North West (15%), with South East closely behind (11%). There are also many in the East Midlands and South West with 9% each. It's plausible the higher numbers of Railway establishments in these areas reflect their industrial pasts and historical railway links.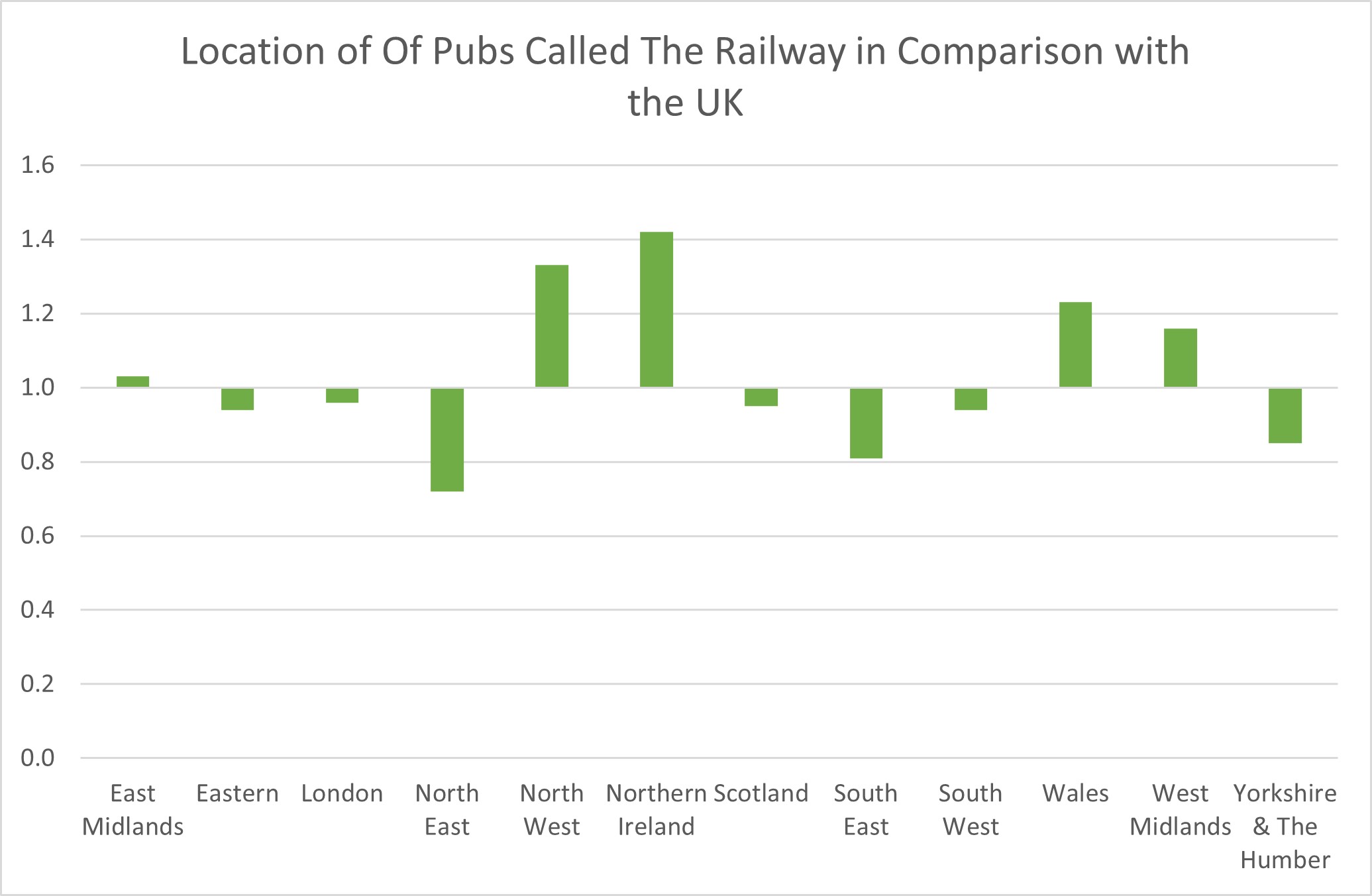 Plough digs the countryside
This is another name with a clear correlation with its location. Our results show that pubs and bars with Plough in their title tend to be in more rural areas.
The majority are in the East Midlands (15%), Eastern counties (14%) and South East (21%), including a traditional Plough Inn in Spalding, the more unusual Pickled Plough in Banbury and a take on the common name with The Plough and Barleycorn on the Isle of Wight.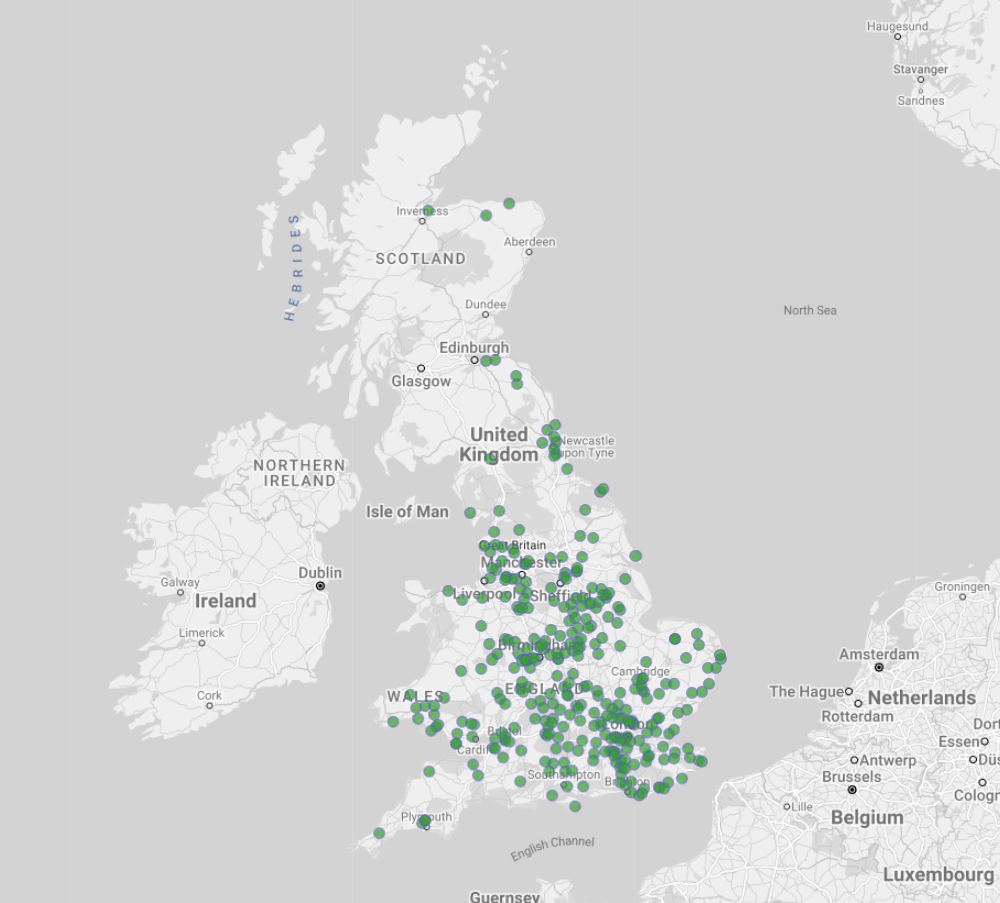 Whether you're a pub owner, are looking to open a public house or bar or own another business that relies on footfall, knowing what businesses are in your local vicinity can be vital to your success.
We're visual beings and location intelligence software is an easy way to understand an area as it offers a detailed map view. Not only can it be a valuable tool in allowing you to find the right customers to target, but it can also help you discover viable new commercial sites. And if you're a pub or bar owner or group, it can help you pick a unique name for your public house, so you're not confused with six other local establishments called The Red Lion.
Book your free Periscope® demo today.
References